4 Days of shuttles. We meet you at your car each day. Parker Hill to 12 Apostles. 74km. Starts Wednesdays.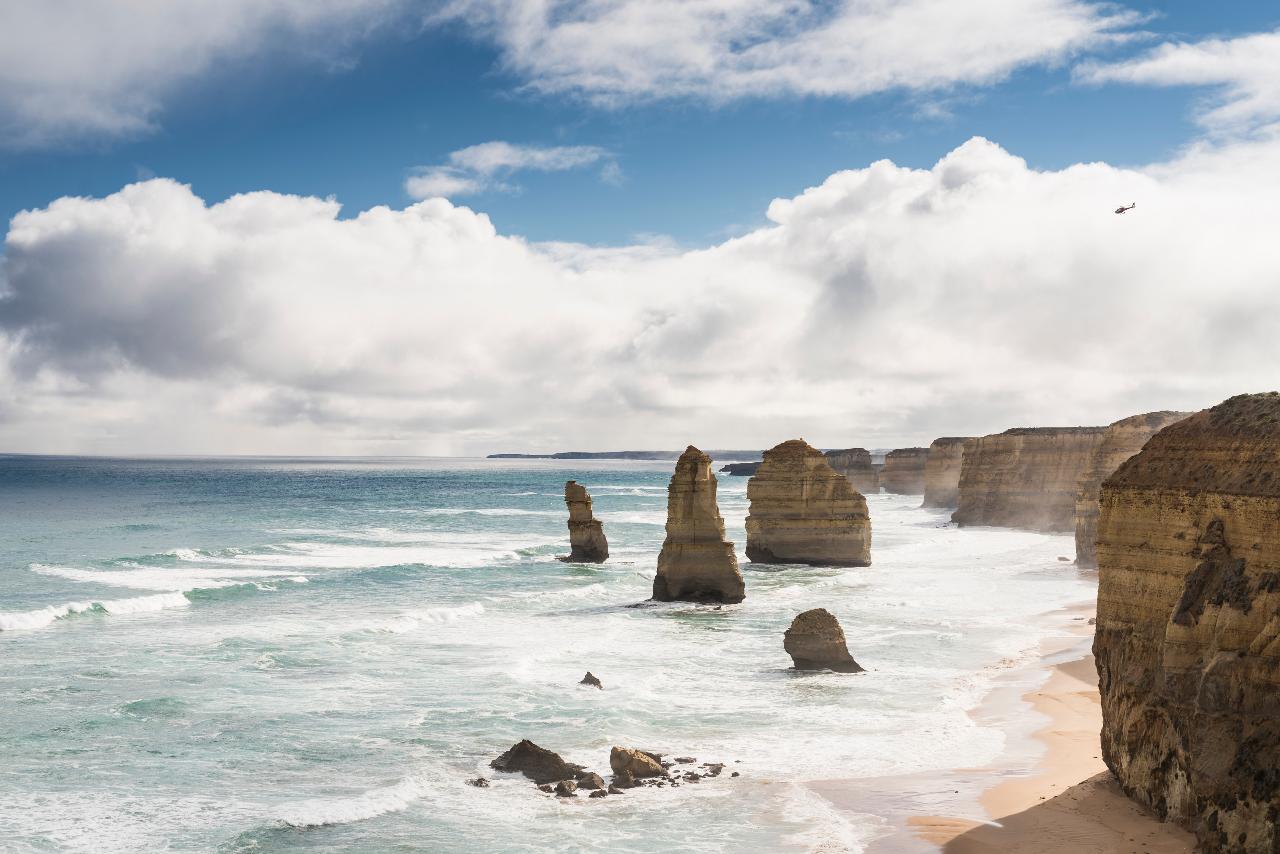 天數: 4 天 (左右)
产品编号: HALFCAR4wild
Apollo Bay to 12 Apostles
Four Days of shuttles to complete the Great Ocean Walk as listed below, starting on Wednesdays.
Walk notes emailed on booking.

This is a Self Guided Walk of approx 74 km, utilising your own car.
Great Ocean Road Shuttle meet you at your car & drop you back to the days starting point. In the afternoons you drive to your accommodation of your own choice, at your own cost.
(Please check availability with us before you book your accommodation).
Bus shuttles transfers are provided as listed below, you book and pay for your own accommodation and food.
Times below are approximate and will be re-confirmed on booking.
Day 1 Wednesday 16.5km You walk - Parker Hill Campground to Aire River
Leave your car at Aire River, western side of the bridge near the toilets.
8.40am Bus transfer to Parker Hill Campground.ETA Parker Hill Campground 9.10am. You walk back to your car.
Day 2 Thursday 20km* You walk - Aire River to Milanesia Gate
Leave your car at Milanesia Gate (gate at dead end road).* If you wish to stop at 'Milanesia 3 ways' you can reduce this walk to approx 18km, as the remaining 2km is on a dirt road. Tell the driver on meeting if this is what you wish to do and follow him in your car to the 3 ways sign post (Hiders Access Road/Old Coach Road/Milanesia Road), leave your car there, and hop in the bus.
9.10am Bus transfer to Aire River. ETA Aire River 9.40am. You walk back to your car.

Day 3 Friday 18km You walk - Milanesia Gate to The Gables
Leave your car at 'The Gables' car park. 8.50am Bus transfer to Milanesia Gate.
ETA Milanesia Gate 9.20am. You walk back to your car.
Day 4 Saturday 19.5km You walk - The Gables to 12 Apostles
Leave your car at The 12 Apostles car park. Meet at the back exit of the large kiosk building, by the sliding doors, facing the car park.
8.45am Bus transfer to The Gables. ETA The Gables 9.15am. You walk back to your car.
Please meet at the v-line bus stop outside the Apollo Bay Information Centre.
Please PRINT these pages off and bring them with you to refer to whilst you are walking.
We strongly suggest you buy an Official Great Ocean Walk Map if you have not already purchased one so that you
know where to leave your car and to navigate the walk. Also visit Parks Victoria's official website for all information / safety information regarding the walk.
Important notes:
· To be fair to other walkers
we must depart at the prearranged times confirmed on booking.
Please ensure you are at the meeting spots ready for your transfer. Refunds will not be given if you are not at the allocated meeting spots on time. (If you miss the bus, and would like us to come back and collect you later in the day, you will be quoted an additional fee of approx. $80 - $140 per shuttle (depending on your location
& if we have availability). Please plan your driving times the evening before you walk and leave enough time to travel to the meeting spots. Allow time for slow traffic, especially at peak times of year along the Great Ocean
Road.
· GOR shuttle take no responsibility for your car / damages / leaving it unattended at any time.
· GOR shuttle recommend that you prepare/ train for the walk (it can be difficult if you are
not fit). Only book this bus service if you are confident that you are walking within your means. This is a self-guided unassisted walk and GOR shuttle provide the shuttles for the suggested itinerary listed above only.
· Please read our terms and conditions.
· Please wear appropriate clothing, (prepare for rain and hot sun) comfortable walking
shoes or boots and bring a 2 - 3 litre water bottle (and more is recommended in hot weather). There is no treated drinking water on the track so you must bring your own – enough to last the days walk.