Seal Kayaking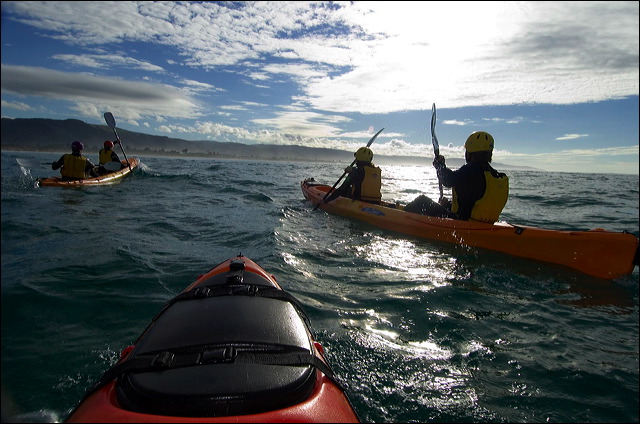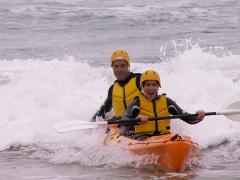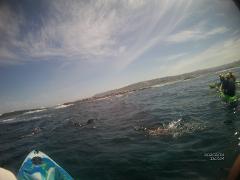 Duration: 90 Minutes (approx.)
Location: Marengo, Victoria
Product code: PDDEE9
Have fun Kayaking to the Marengo Marine Sanctuary in Apollo Bay.
This tour includes:
1 1/2 hours of instruction and touring, paddling with qualified guides, in easy to use sit-on-top-kayaks.
Instruction in Surf Safety and Ocean Awareness at Marengo Marine Sanctuary. All equipment is provided including wetsuits, helmets and PFDs (life jackets)

Have fun paddling as a team in our 2 seated kayaks, and then the adventurous can catch waves back to the shore!
Learn about the Australian Fur Seals and how they live. Experience them up close and personal and fingers crossed they may swim over to learn about you! There are over 150 out there, so you WILL see a seal!!
You must be able to swim. (This activity is not recommended for children under 12 years of age.) This is a great activity for both beginners and experienced kayakers.
TOUR BREAKDOWN
Meeting your guide and fellow kayakers and fitting of wetsuits at Marengo Beach (2km drive from Apollo Bay).

Paddles, helmets and PFDs (life jackets) are issued and sunscreen is applied!
A Safety Ocean Awareness talk informing kayakers how to enter the water whilst being aware of fellow kayakers, and a briefing of the conditions of the day.
A clear instruction of the kayaks and how to use them, and a demonstration of how to steer and paddle.
A warm up paddle in shallow water to become aquatinted with equipment and gain confidence.
Kayaking to the Seal Colony.
A short talk on the seal's lifestyle patterns.
Catching waves with kayaks on return trip.
End of tour and opportunity to ask further questions.
Please note that prices advertised are not for private / exclusive bookings.